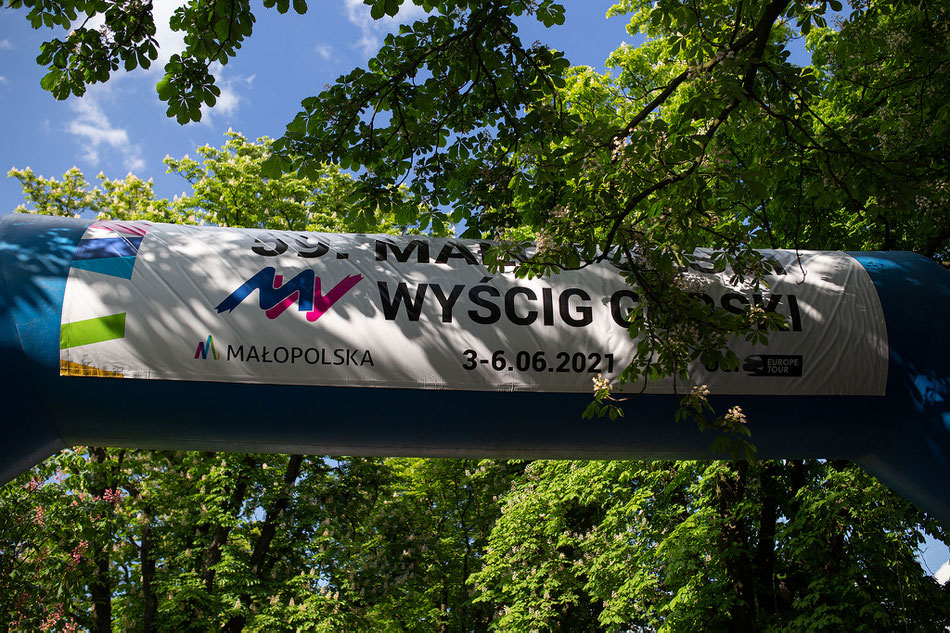 Since late 2019 I was nowhere close to do another photo job. On one hand I focused a lot on cycling and training myself and on the other hand we have this ridiculous pandemic going on. Right now everything is easing out luckily and normality comes back to all parts of life, so the urge to work with my camera came back in early 2021 and I tried to figure out what to do about it. I posted a story on my Instagram, telling the people following me that I would love to join a road bike team at a race with my camera. Within 5 minutes my friend Benedikt Helbig dropped me a DM, asking me if I want to come to Poland with Team Embrace the World - here we go!
There could have been plenty of excuses to say no as the south of Poland is somewhat far away, I had to deal shifts at my job or I don't have the right gear for sports photography. But I really wanted to do something new and so I gave it a shot.
I brought my Canon 6D from 2013 (4 fps, 9 auto focus points), my GoPro, a 35mm Sigma lens and a Canon 70-200mm lens that I just bought second hand two days before the race. Less gear, less weight.
We took off on early Thursday to cover the 700 km to Krakow, where the prologue and the first stages took place. During the transfer I was imaging all sorts of spectacular compositions and chances to take great photos, in reality there were only very few opportunities to actually take photos in a stage race, when you're also the mechanic or the supporter of the team in the feed zone. No complaints, but it was challenging as once the breakaway and the bunch passes your position the opportunity is gone for the day and you'll see them again at the finish. 
I thought i'd be extra smart and took shots from the open window of the team car, well, doesn't went as planed and we were fined 200 CHF by the UCI for operating outside the team car, prohibited, but some results.
Following you'll find all my photos from that weekend in chronicle order - if you're interested in using some of the shots, drop me a line, i'll sort you out. If you're a team manager of a wealthy cycling team that can afford some UCI fines and need someone to take photos, drop me a line as well! Many thanks for your attention, have a nice day!