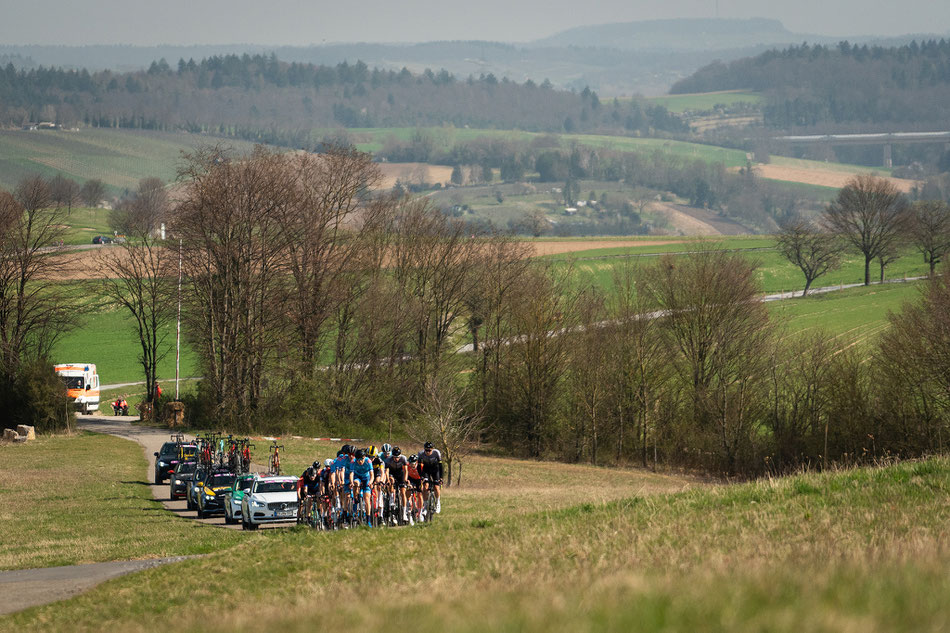 In between the easy hills and valleys of the Kraichgau, not far from Bruchsal, the first round of this years Rad Bundesliga took place. I've never been to a Bundesliga event before and was impressed how well organized everything is. Also to mention the invest of the city of Bruchsal to become a more cycling friendly city, good on you!
The race was as fast as expected and after just one of 15 laps a two men breakaway went, containing Jan Kuhn (Team Lotto - Kern Haus) and Abram Stockmann (Saris Rouvy Sauerland Team). The peloton gave them around 3+ minutes before P&S Benotti started chasing the leader of the race. The cyclists of Lotto - Kernhaus and Saris Rouvy Sauerland Team had the comfortable situation to invest just as little as necessary to keep the group rolling, so they had fresh-ish legs after the boys in blue put in more work to close the gap.
With only one lap to go many attacks went and with the final kilometers the solo breakaway of Abram came to a sudden end when Jon Knolle (Saris Rouvy) and Jan Hugger (Lotto) closed the gap and aimed for the finish line. Jon could take advantage of a faster descending speed at the very end and won the race by three seconds to Jan, congratulations! See official results here!